Here at BorrowMyDoggy we have a system of Safety Checks in place for both Owners and Borrowers. In this process we check all of our premium members details to verify their identity to ensure the continued safety and security of all members in the BorrowMyDoggy community.
When you'll need to complete the safety checks

You will need to pass the safety checks before you send any messages, you will be taken through the safety check process once you have paid your subscription fee. If for any reason this does not happen, you can click "Start checks" which will appear at the top of the page on your dashboard or when logging in.

What you'll need to do if you don't pass the safety checks first time
In some instances the legal name and address may not match in any of the databases we check. Not to worry though, you can click "Contact the help pack" where you will be asked send us an approved document as proof of address. One of the team will verify you as soon as they can or get back in touch with you if there are any problems with the document.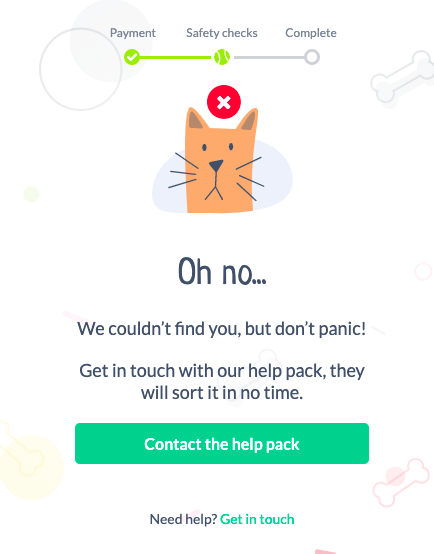 Premium accounts
When you've completed the safety checks this symbol

will show on your profile, you are now a Premium member and you can start messaging straight away.

Lots of owners search for Premium borrowers when they are trying to find a match.
How to upgrade to a Premium membership

1. Log in to BorrowMyDoggy

2. Click

on the left hand side or alternatively go to Your Membership in your Account Settings and click the same button.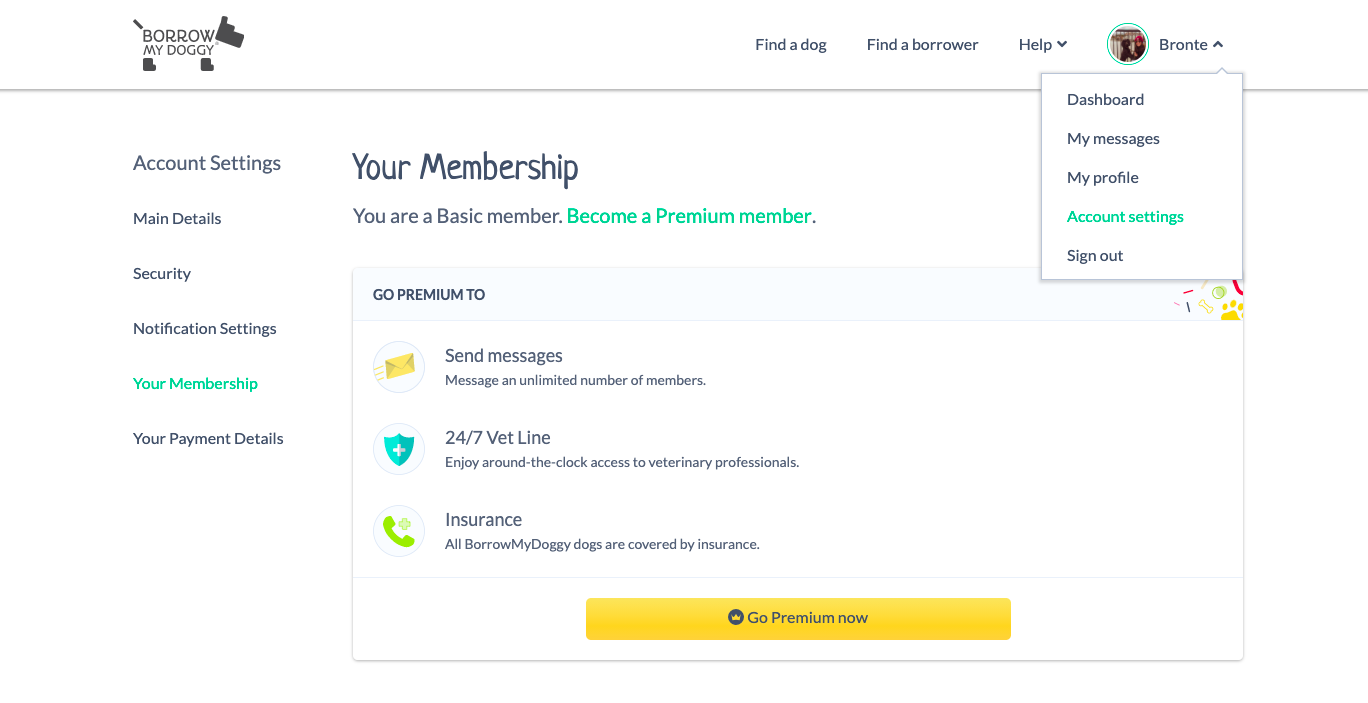 3. Select your payment method.

4. Your membership will change from a Basic member to a Premium member